Colja wines – wines of emotions
Wine growing is our tradition. Producing the best from the vine is what was already done by our ancestors. Awards obtained are the proof of their diligence and endurance. We are doing our best to continue this tradition by adding new knowledge to maintain the highest quality.
This is our responsibility towards you, dear connoisseurs of delicious wine. This is our mission.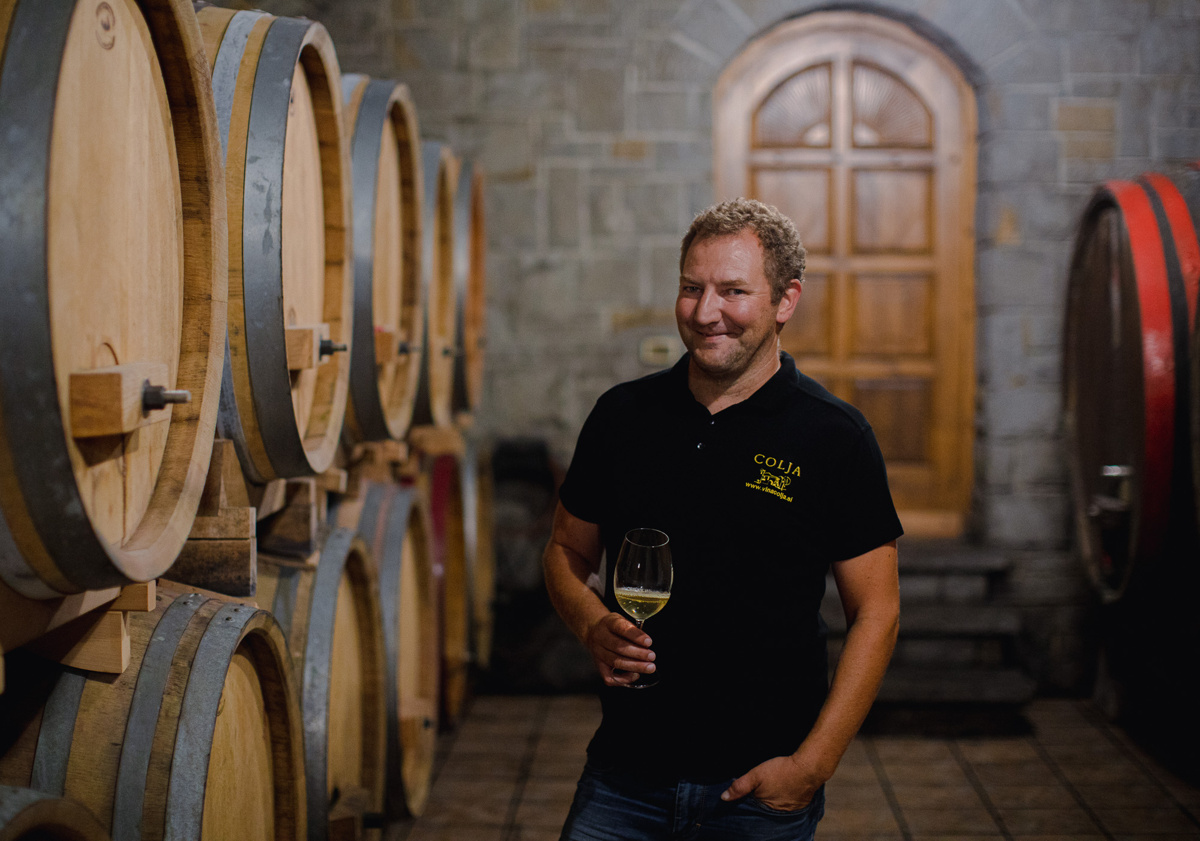 Mitja Colja, Vina Colja
The wine cellar is situated in the Branik Valley, next to the main road Sežana - Nova Gorica in the small village Steske.  The vineyards Colja extend on the sun side of the Branik Valley.
Fertile, argillaceous,  marly ground and the interweaving mixture of the mediterranean and continental climate contribute to the highest quality of the wine.
In the vineyards Colja there are about 60 % of white and 40 % of red sorts of vine. We cultivate about 6,5 ha of the vineyards with the traditional viticulture and lower burdening of the vine.